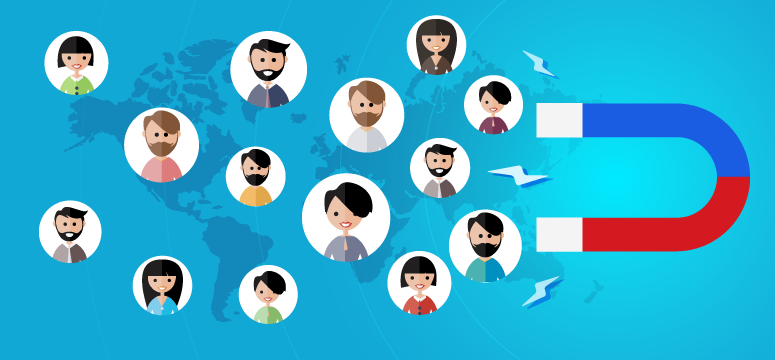 Use These 5 Tips to Retain Your Best Employees.
One of the major goals of any small business owner is hiring motivated and talented employees. But, it more important that you retain them as the business grows. Retaining employees is crucial to the long-term success of any business and ensures increased product sales, satisfied happy co-workers and effective organization and succession planning.
Employee retention matters as even just losing one employee a year can make a significant direct and indirect financial impact on your company. According to a study by the Centre for American progress replacing an employee in a mid-range position averages about 20% of their annual salary, and costs to replace someone who is more educated or experienced can cost more than double of their annual salary. It is also costly to the bottom line and creates organizational issues like excess job duties that the co-workers must absorb, insecure co-workers, time invested in hiring, recruiting and training new employees. Here are 5 tactics which will help you keep your best, most wanted employees from job hunting.
Offer a Competitive Benefits package that Fits your Employees' needs
No one can discount the effect of a competitive benefits package. Providing benefits like health, vision, dental, and a retirement-savings plan is essential to retain employees. The importance of these offering cannot be underestimated as the number one concern of employees' is caring for their families and making sure they are healthy with a secure future. A PEO can get you a wide array of benefits at a price that you will not be able to secure on your own. It means that you will have access to the types of benefits that your employees' have always dreamed of without sacrificing your bottom line. You can further sweeten the deal by offering some non-monetary benefits like flex timings and work from home opportunities. These will be valued highly by employees and do not require a big upfront investment by you.
Provide Quality Management or Supervision
People leave companies more often due to managers and supervisors than because of their actual job. The employee complaints frequently point to these areas:
Lack of clarity about expectations
Lack of clarity about earning potential
Lack of feedback about performance
Failure to hold scheduled meetings
Failure to provide a framework in which the employee discerns they can succeed.
Keeping an open-door policy will encourage employees to speak with their managers and supervisors without fear or repercussion. Managers should hold regular meetings so that employees can offer ideas and ask questions. Managers should also spend time in coaching employees, minimize poor performance and help good performers move to new positions. To do this, managers must participate in ongoing training on employee engagement and soft skills all through their career.
Make Sure Employees Know What You Expect From Them
It may seem basic but often expectations are not discussed during or after the hiring process. Employees possess a desire to feel they are succeeding in their career and having a real impact on the company. If employees do not know what exactly their job entails and what you need from them it will lead to frustration and job dissatisfaction. So, you should make sure to have standards and goals in place to clear up any confusion employees have. Employees develop a sense of loyalty and become more engaged when they feel their actions are having the desired result.
Give Employees the Opportunity to Grow and Learn
The major reason for people changing jobs is career advancement. So if you want to retain employees you must give them the opportunity to grow in your company. A great way to do this is on the job training, as are leadership programs and mentorship programs that can help employees' learning skills they need in order to be promoted. You can also consider cross-training in key positions. If the best employees have an opportunity to advance they are more likely to stay.
Make Staff Members Feel Appreciated
Simply remembering to say thank you for a job well done goes a long way towards building rapport. You could also consider offering monetary rewards, bonuses and raises tied to achievement and accomplishments to help retain employees probably more than any other action. Appreciation can also be simple bagels and pastries once a month or a pizza Friday or even a random day where employees can leave early. These are not costly but the benefits will last a long time. It lets them know that you do not take their efforts for granted.
Final Thought
It is critical to see your company through the eyes of your employees as they can be driven by different motivators than you. This approach can help you take the necessary steps to stay ahead of your competition in this tight labor market and create a great working environment which will improve retention.